Bogdan Ciocazanu runs into his best friends from high-school at the precise date and time that reminds all of them of their most glorious drinking trips and sexual escapades of their younger days.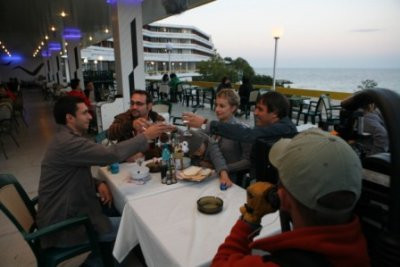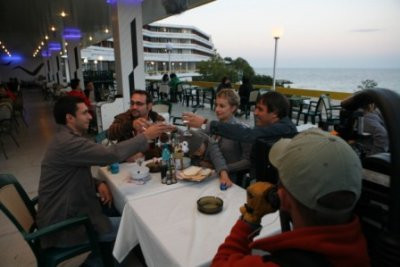 Synopsis
Life for Bogdan couldn't seem more blissful, with a vacation by the sea along with his gorgeous wife and adorable young son. He has grown up and the days of glorious drinking trips and sexual adventures are long gone. But when Bogdan unexpectedly runs into his best friends from high school, vivid memories immediately come flooding back. Suddenly, he hears the wild call of bachelor life. Torn between his family obligations and the lure of a fun night out with his old friends, Bogdan — or Boogie, as he was known back then – comes to a realisation. The gaps between his childhood pals have grown wider. Friendship, it seems, can no longer be based on common tastes in women, beer, or football teams.
Radu Muntean
Born in 1971, Radu graduated in 1994 from the Theatre and Film Academy in Bucharest. Since 1996, he has directed over 400 commercials and has won over 40 national and international awards in various advertising festivals. His feature debut, Rage, was screened in numerous international film festivals and was awarded Best First Film by The Romanian Filmmakers Union, and Best Photography at the 2003 Transylvania International Film Festival. His second feature, The Paper Will Be Blue, opened at the Locarno Film Festival in the International Competition, to be subsequently presented in more than 60 film festivals, winning 9 awards and screening in over 40 countries throughout the world. In 2008 Radu Muntean completed his third film, Boogie, which was selected for Directors' Fortnight at the Cannes Film Festival that year.
"This is a tough, shrewd, intelligent movie."
The Guardian
"Sharp and extremely well observed."
Film 4
"Superbly acted, sharply observed and impressively directed Romanian drama"
View London
"A bittersweet character study. "
Total Film
"This is superior film-making"
Sky Movies